By raising the OEC flag for the first time and the unveiling of the sculpture The Ones at Sea by artist Micky Hoogendijk, the official opening of the Offshore Expertise Center of Rijkswaterstaat is a fact.
On Monday May 16th, Minister Rob Jetten of Climate and Energy Policy officially opened Rijkswaterstaat's Offshore Expertise Center (OEC) in Stellendam during a work visit. Ron Kolkman – CIO of Rijkswaterstaat – welcomed the minister at the Offshore Expertise Centre. The OEC is crucial for proper provision of information at sea and operates also as a test and management center for the Rijkswaterstaat project Maritime Information Provision Service Point.
Garden designer Erwin Stam was present at the official opening. He is responsible for the design and realization of the outdoor space of the new Offshore Expertise Center. The outdoor space is used for public gatherings and education about green energy developments.
During his visit, the minister was given a tour of the center and was one of the first to visit the so-called 'experience path'.
The sculpture The Ones at Sea was created by artist Micky Hoogendijk for this location. It symbolizes the connectivity that Rijkswaterstaat strives for within the OEC.
More information about this project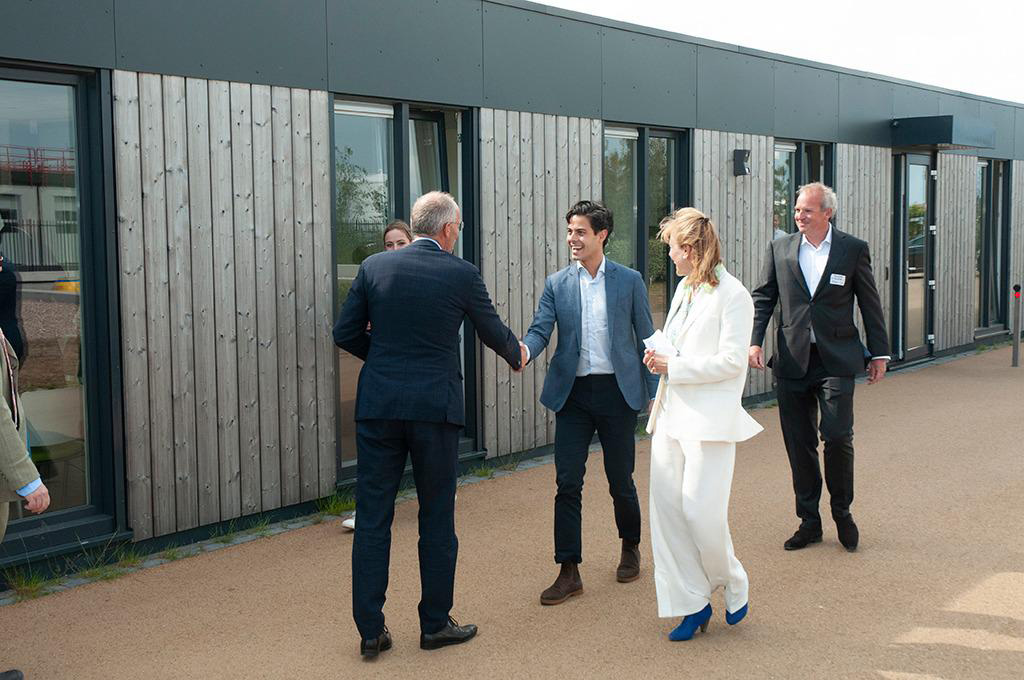 Source: Noordzeeloket.nl