COURTYARD GARDEN INTERMEZZO
PUBLIC PROJECTS
900 M2
AN OASIS OF PEACE AT THE AMSTERDAM ZUIDAS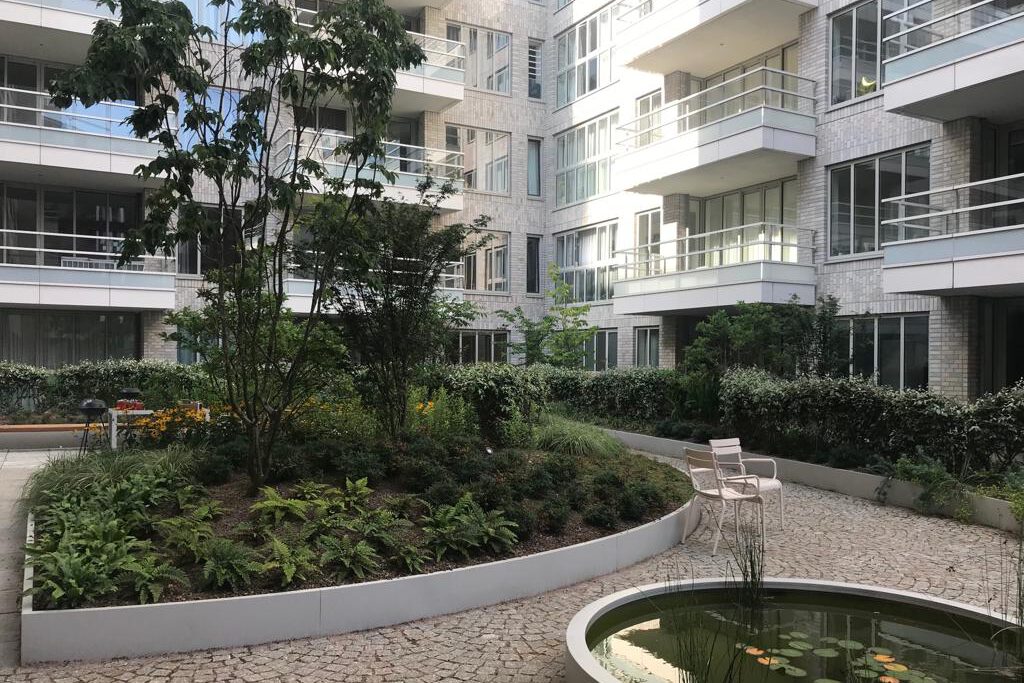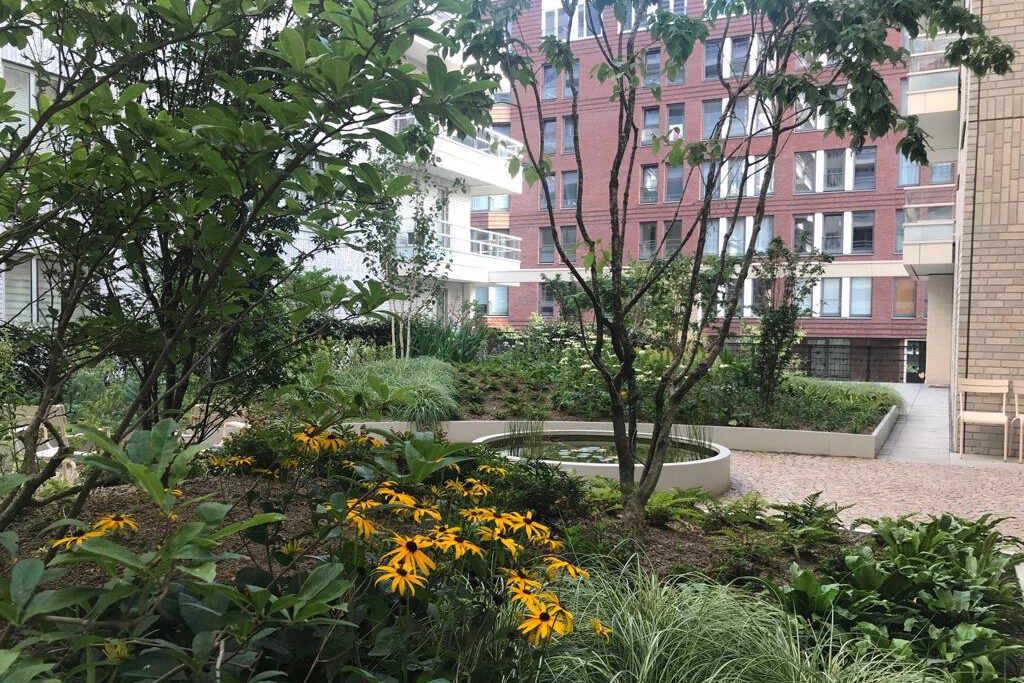 Design for a communal roof garden for luxurious owner-occupied apartments at the Zuidas in Amsterdam. Intermezzo was developed by Consortium Royaal Zuid and designed by Inbo architecten. 
The garden is intended for residents of Intermezzo and part of the garden includes private terraces belonging to the adjacent apartments. A circular pond constitutes the centre of the garden, with granite paving and rich planting.
In cooperation with: Joost Emmerik Buitenruimte.