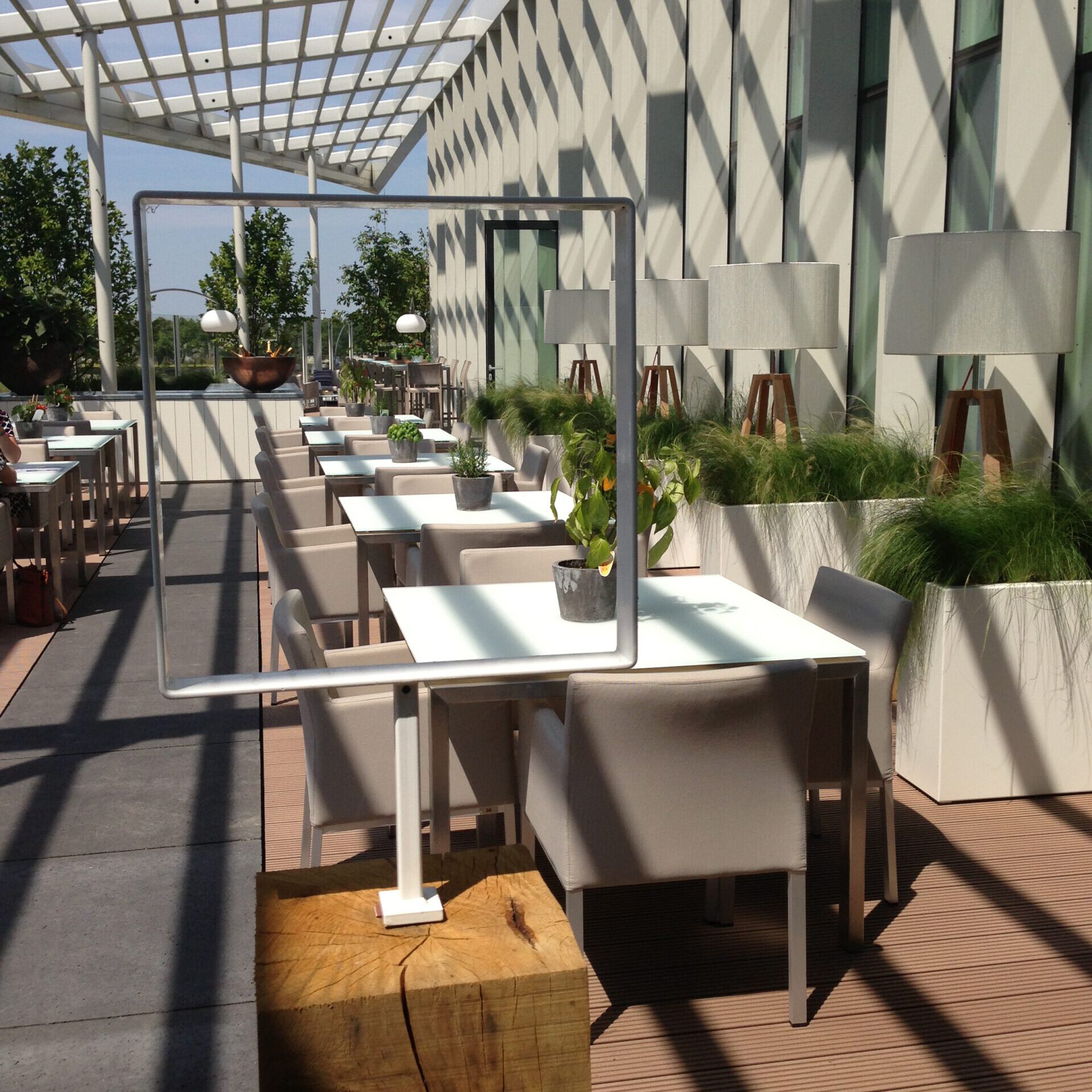 ROOF TERRACE DE MAASPOORT THEATRE
PUBLIC PROJECTS
350 M2
'SEE AND BE SEEN' AND PRIVACY CAN BE COMBINED AT THIS THEATRE TERRACE IN VENLO
The theatre needed a roof terrace with an international atmosphere, suitable as an outdoor restaurant, but which can also be used as an additional outdoor space for cultural and business events.
The design includes a single-level catwalk, which guides visitors to the terrace. The layout of the luxury outside furniture with the tailor-made planters show that privacy and 'see and be seen' can be combined very well.
The seats at the high bar tables at the glass balustrade ensure interaction with people passing by underneath at the Oude Markt square. The lounge sofas on the terrace along the river Maas have been placed in such a way that everyone has a view on the water. Two robust working islands were designed for service staff. It was decided to use large round planters in the design, which include four-metre-high magnolias that have a beneficial effect on guests. In addition, the long planters with high grasses create a garden room effect.